2020 VIRTUAL
Belltown
Spring Sprint
May 20th – May 30th.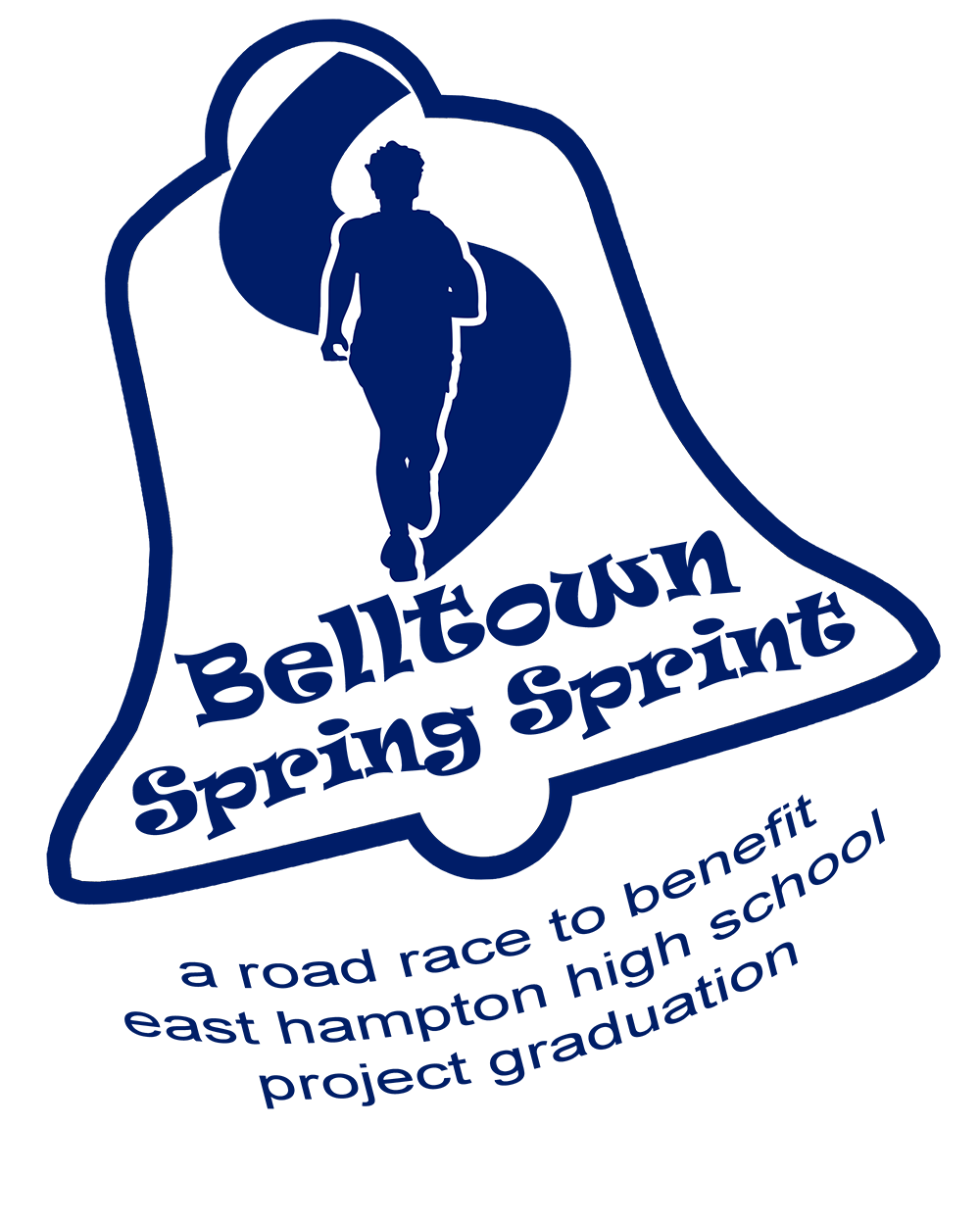 It's only $10!
100% of your registration fee
goes directly to the East Hampton Food Bank!

Kids 14 and under are FREE!
The Race is on…Virtually!
In light of the current public health concerns…this year, our annual Belltown Spring Sprint will be a "Virtual Race"
…to Benefit East Hampton Food Bank
The EHHS Project Graduation Committee will continue our work to provide all EHHS Graduating Seniors a safe celebration. However, we're also aware of the changing priorities within our community. This year Project Graduation is donating all proceeds from the Spring Sprint to the East Hampton Food Bank. They're battling a dangerously increasing need to replenish their shelves so they can continue to provide food to our friends and families in these stressful times. Thank You for your support.
Race Schedule
Run or Walk at your convenience anytime from May 20th to the 30th
Race Location
The race starts at your door and ends 5K later…it's a virtual race…so, you can design your own course!
Free Technical T-Shirts
To minimize social contact and maximize our donation to the East Hampton Food Bank, we will not be distributing t-shirts this year
Race Awards
ALL participates will be generously rewarded with the knowledge that they're making a very real difference by providing food and comfort to families in our community
Race Results
Race results for each age group will still be posted online at ItsYourRace.com!
What is a Virtual Race?
A virtual race is run (or walked) at any location you choose. You can run on any day and at anytime during the race window. You can run, jog, or walk on the road, the trail, the treadmill, the gym, or the track. You get to run your own race, at your own pace, and time it yourself. Even better…download a FREE "Its Your Race" app at registration to use on your race day. The App tracks your run via GPS, and stops automatically when your race distance is reached. Then, it will send your "verified" time up to the race results posted on ItsYourRace.com
we've got the time!
the Food Bank needs our help…let's fill the shelves!
100% of your $10 registration fee goes directly to the East Hampton Food Bank!
2019 Shine On All Night Party in 3 Minutes
---
A+ Rewards Program
There is NO COST to you and this
does not effect your gas rewards!
Your trips to Stop and Shop can help support Project Graduation!

If you already have a Stop and Shop Card, please sign-up for the
A+ Program and Register to support EHHS Project Graduation

Thanks for your help!